by founder, Kristen Welch
I will never forget this day five months ago.
It was the day I witnessed our work on the ground in Kenya from start to finish, the rescue of a desperate pregnant teen girl from an unthinkable hell.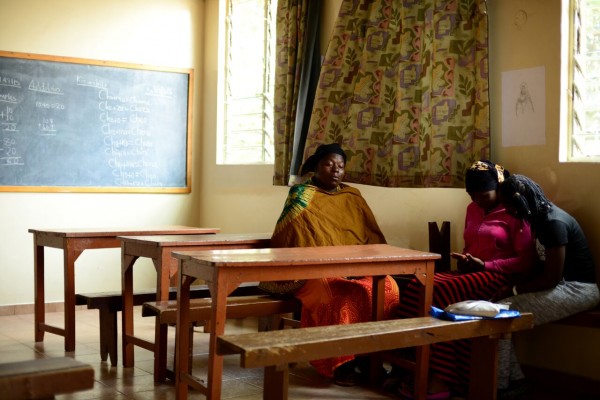 I still think about following this child with her swollen belly through the slum after listening to her hopeless story of trying to end her pregnancy, climbing the precarious ladder to her front door, and sitting in her tiny home that felt like a blazing oven.
When I remember this day, it's the girl's Muslim mom and her desperation that make me weep.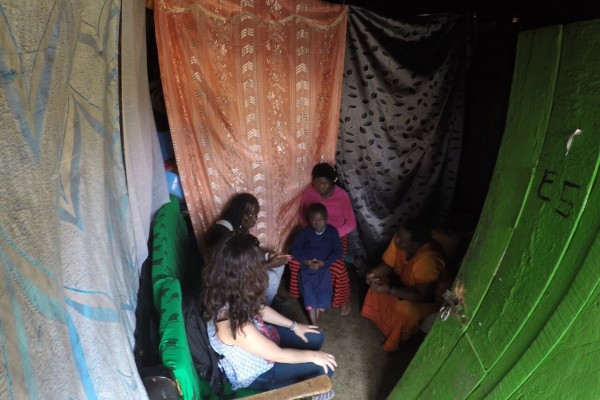 The mom mostly listened and nodded her head. She communicated silently with her daughter with a nudge and shake of the head. She hung her head in shame when she spoke of how challenging it was to provide for her family. She said very little.
I've never witnessed such hopelessness.
But when she spoke these words, after hearing of what we were willing to offer her daughter, my blood ran cold.
Rescue me, too.
At first, I thought they were a statement. But after looking into the dark pools of her eyes and seeing an ocean of sadness, I realized it was a question.
Rescue me, too?
The words have bounced around in my heart and hammered in my chest for 5 long months.
I have thought about her clawing her way up the dirt hill to her small, oppressive hut, and the other children in her home. I have thought about her longing for a job. I have thought of how she converted to the Muslim faith for her husband and how he left her long ago. I have thought of the shame that came with a pregnant teen and how her faith community abandoned her. And no matter how hard I try, I can't erase the memory of rescuing her daughter and leaving her behind.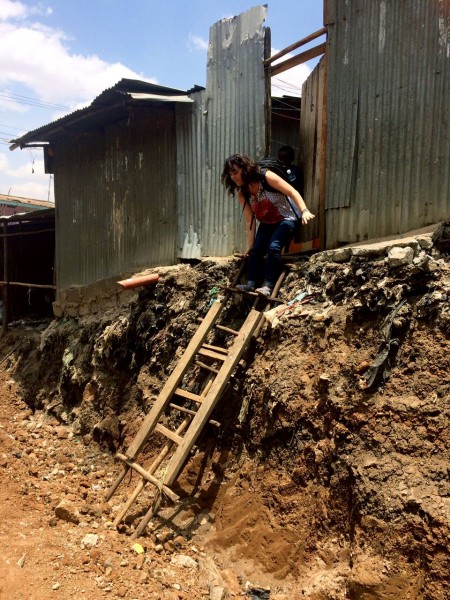 Because isn't this what we all long for?
To be rescued from our darkness, our pain, our desperation…as we flail our arms around wildly, hoping someone, anyone, will throw out a rope for us to hang onto.
I've said the words countless times:
Rescue me, too.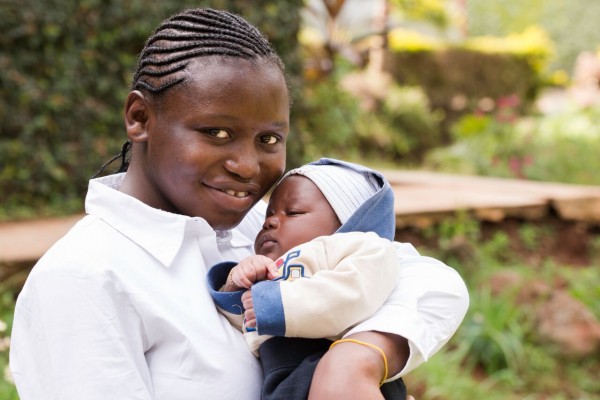 The beauty of what we do in Kenya is far-reaching. And thankfully, in time, once these sweet girls become mothers and are on the road to healing, we move to their families. We work really hard to give them a safe, healthy place to return to if it's possible.
And yesterday–yesterday–this hopeless mother was introduced to the One who rescued her daughter.
I waited and waited and waited for God.
    At last he looked; finally he listened.
He lifted me out of the ditch,
    pulled me from deep mud.
He stood me up on a solid rock
    to make sure I wouldn't slip.
He taught me how to sing the latest God-song,
    a praise-song to our God.
More and more people are seeing this:
    they enter the mystery,
    abandoning themselves to God.-Psalm 40:1-3
She made a decision to follow Jesus (along with a few others).
And He rescued her, too.
[Read about the practical, intensive ways we help family members of the girls we rescue in Kenya. This training is happening right now on the other side of the world as you're reading this. Bringing in dozens of family from around the country for this level of training is very expensive. Click iff you'd like to give towards this training or towards rescuing families.]